I don't know about you, but I personally struggle with getting my daily recommended servings of fresh fruits and vegetables. Also, I rarely have time to prepare breakfast for myself. However, several of my friends recently replaced traditional breakfast foods with smoothies. They pack their smoothies with fruits and veggies, and it seems like a healthy, relatively easy way to enjoy a meal.
When I started researching smoothie delivery services, though, I realized that there were many more options than I realized. So I decided to try one out! What's more, I wrote up a thorough, unbiased review so that others could decide if a smoothie delivery service would work for them.
In this Frozen Garden review, you'll learn:
What Frozen Garden is and what products they offer

What I liked and disliked from trying the Frozen Garden

How you can order from Frozen Garden

Answers to frequently asked questions about the Frozen Garden
Who Is Frozen Garden?
Like most successful businesses, Frozen Garden started out as one health coach's solution to help her clients get their hands on convenient, easy-to-prepare food that was filled with all the nutrients they need. Even though the business has grown to provide products in the 48 contiguous US states and in over 200 states-based retailers, Frozen Garden prides itself on running as a small-town operation that handcrafts ready-to-blend smoothies and water-infusing "fusion cubes" in small batches.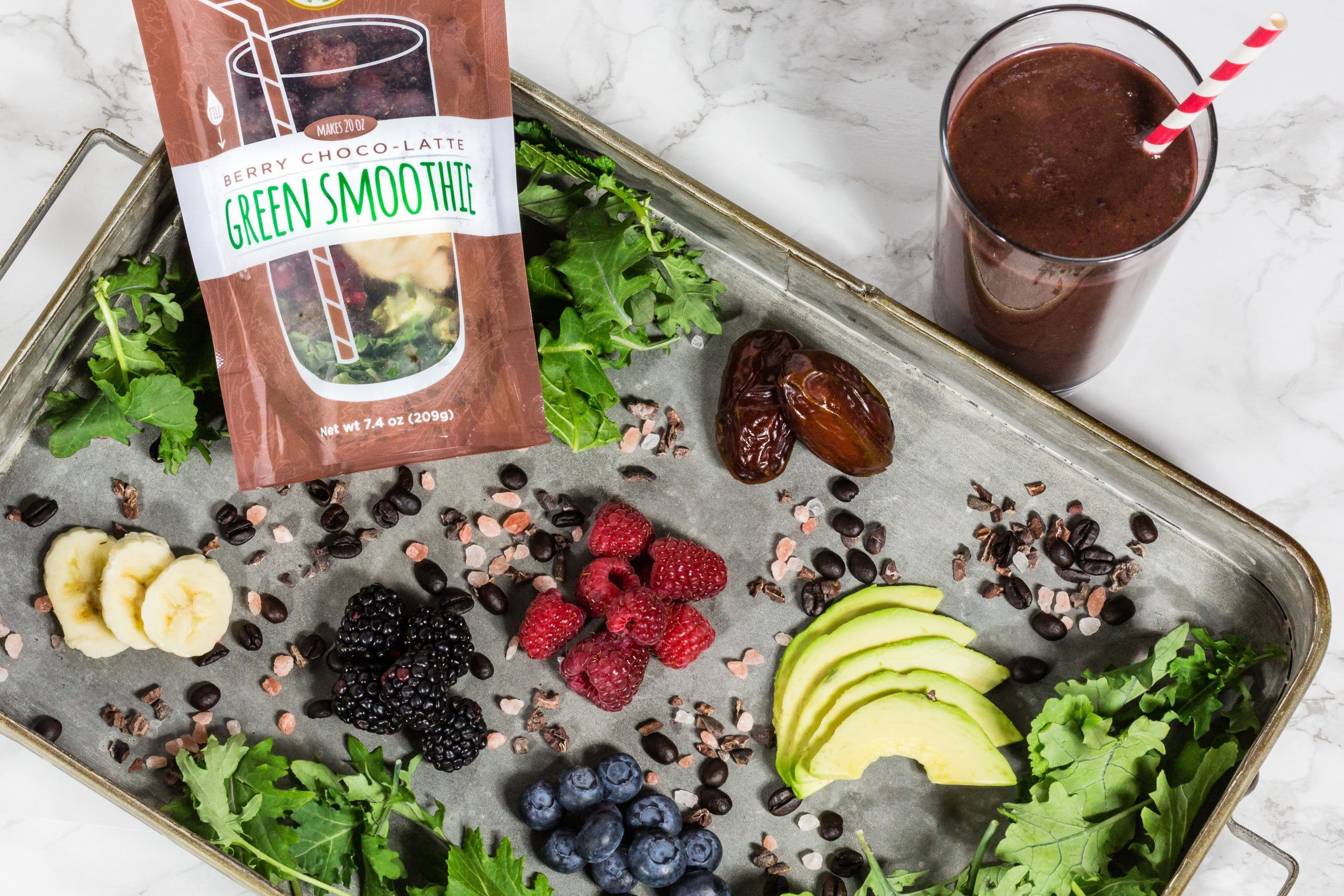 Additionally, Frozen Garden prides itself on being real in every sense of the word. All of the smoothies and fusions the company makes are 100% real food and contain no artificial ingredients or fillers. In fact, all of Frozen Garden's products are Non-GMO Project Verified, and the company follows the Environmental Working Group's Dirty Dozen™ list to properly source produce. Frozen Garden also pairs with local farmers and sources all of its ingredients from small, locally-owned farms. Furthermore, the company prides itself on sustainability, environmental consciousness, and outstanding customer service.
Of course, the best part about Frozen Garden is the convenience their products provide. All you need to enjoy servings of fresh fruits and vegetables from Frozen Garden is a blender and some water — no prep or fancy culinary skills required!
Ordering From Frozen Garden
Frozen Garden maintains a fairly basic website where you can order a la carte smoothies and fusion cubes based on flavor or choose from one of four variety pack options. Although individual smoothies start out at $6.99 and a 12 pack of fusion cubes starts at $4.99, Frozen Garden does require a minimum order of $35 due to "the logistics of shipping frozen items."
However, the company does offer free shipping for all orders of $100 or more, and discounts on orders above $150. Or, if you don't want to wait on Frozen Garden to deliver smoothies directly to your door, you can visit their website to see if any of their 200+ retail partners are near you.
When you place an order, Frozen Garden allows you to select a one-time purchase for the items in your cart or opt in for their subscription service. For subscription deliveries, you can set your order to auto-ship every 1-12 weeks depending on your needs. Regardless of what frequency you choose, you'll get a 5% discount for your order. Also, you can change your subscription items or delivery frequency at any time by logging into your account and clicking Manage Subscriptions.
A La Carte Ordering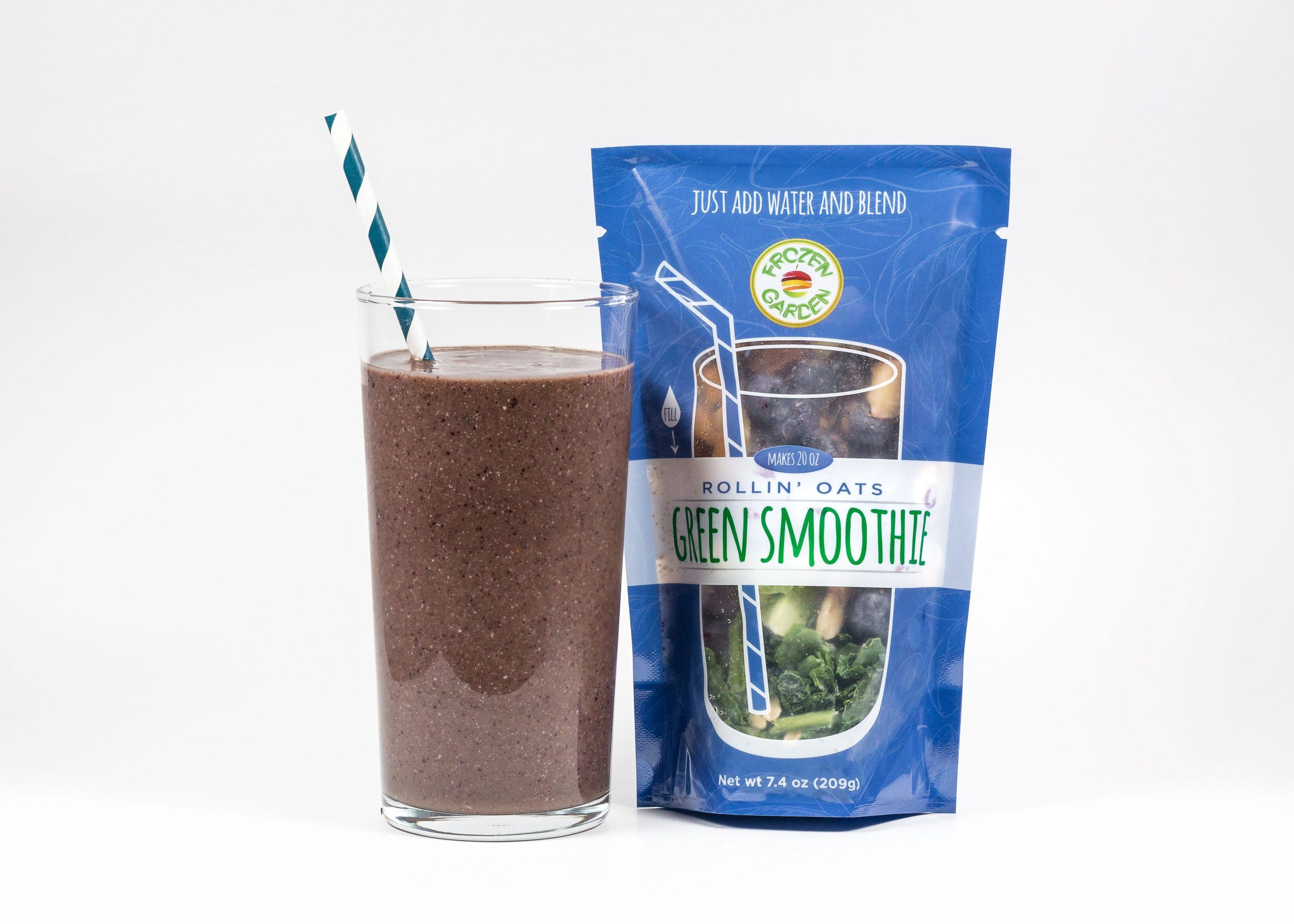 For each a la carte item, you can click on the product name to read more about the individual smoothie or fusion and access a full ingredient list before you add the item to your cart. This is incredibly helpful for anyone who has a food allergy or specific dietary restrictions. A la carte smoothies each blend up one 20-ounce smoothie per package.
A la carte smoothie flavors include:
Berrikini

Berry-Choco-Latte

Berry-Nana-Rama

Cherry Bomb

Detox

Green Protein

Immunity

Jungle Breeze

Napa-licious

Rollin' Oats

Very Veggie
Variety Packs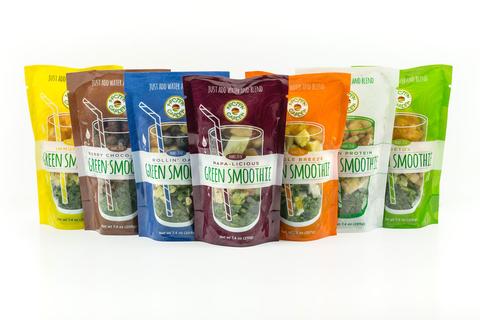 Although a la carte ordering is great for someone who just wants specific blends, variety packs offer a great option for someone who wants to try a little bit of everything or someone who wants to save money by ordering in bulk. Just like with our a la carte orders, you can elect to receive variety packs just once or on a subscription basis.
Depending on what you're looking for and how many smoothies you plan to consume, Frozen Garden offers four great variety packs:
The Smoothie Variety Pack, which includes 11 smoothies total (1 of each flavor)

The Fusion Variety Pack, which includes 9 fusions (3 of each flavor)

The Smoothie + Fusion Variety Pack, which includes 11 smoothies & 2 fusions

The Stock Up & Save Variety Pack, which includes 28 smoothies & 6 fusions
*Note that Frozen Garden does not allow any substitutions on their variety packs.
My Personal Experience With Frozen Garden
Although Frozen Garden already holds great ratings online, I decided to test these all-natural frozen smoothies for myself. Keep in mind that I purchased the product myself. I did not ask for a free sample for a sponsored post because I wanted to be able to share my honest opinion with you.
Ordering My Smoothies
As soon as I went to Frozen Garden's website, I noticed the simplicity and navigational ease of the site. Unlike competitors, Frozen Garden has a very no frills website that gets the job done. At the top, I scrolled to "shop" then selected "smoothies" and clicked on the variety pack.

Since I wanted free shipping and several smoothies to try, I picked the Smoothie Variety Pack and checked out. As I previously mentioned, you get the option to select a one-time order or set your smoothie delivery up for a subscription. What's more, you have the option to check out with your credit card through their site, or you can use PayPal or Shopify's payment system — a feature that really helps Frozen Garden stand out from the crowd.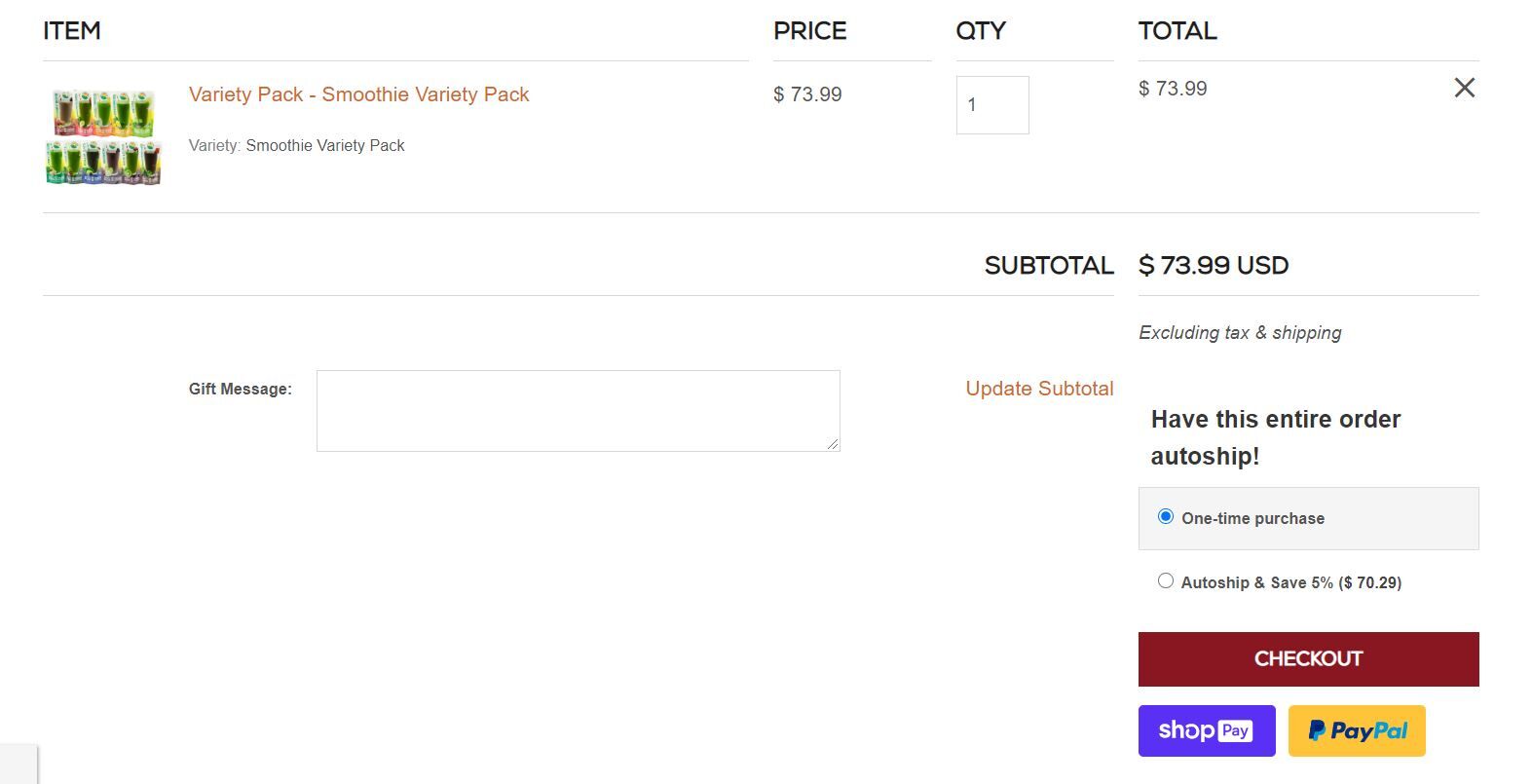 I received updates along the way via email, and my order showed up as expected. Everything was still completely frozen upon arrival and easy to transfer into my freezer (although my husband didn't handle the dry ice as instructed and slightly burned himself).
Blending My Smoothies
As Frozen Garden's website states, blending their smoothies only requires a few basic steps. Also, you can blend them in any blender you choose. Each smoothie package includes instructions on how much water to add and how long to blend the smoothie. Essentially you add 1 ½ cups of water to the smoothie ingredients and blend for at least 1 minute. Personally, I found that I needed to blend some of them a bit longer, but that could be because I just own a fairly cheap blender.
Overall, the smoothies blend up into a fairly smooth consistency to drink. The flavors are very strong, and everything tastes fairly fresh. I also liked that each package made approximately 20 ounces of liquid, and it was pretty easy to just divide up one of the smoothies between my two children (FYI they liked the Berry Choco-Latte).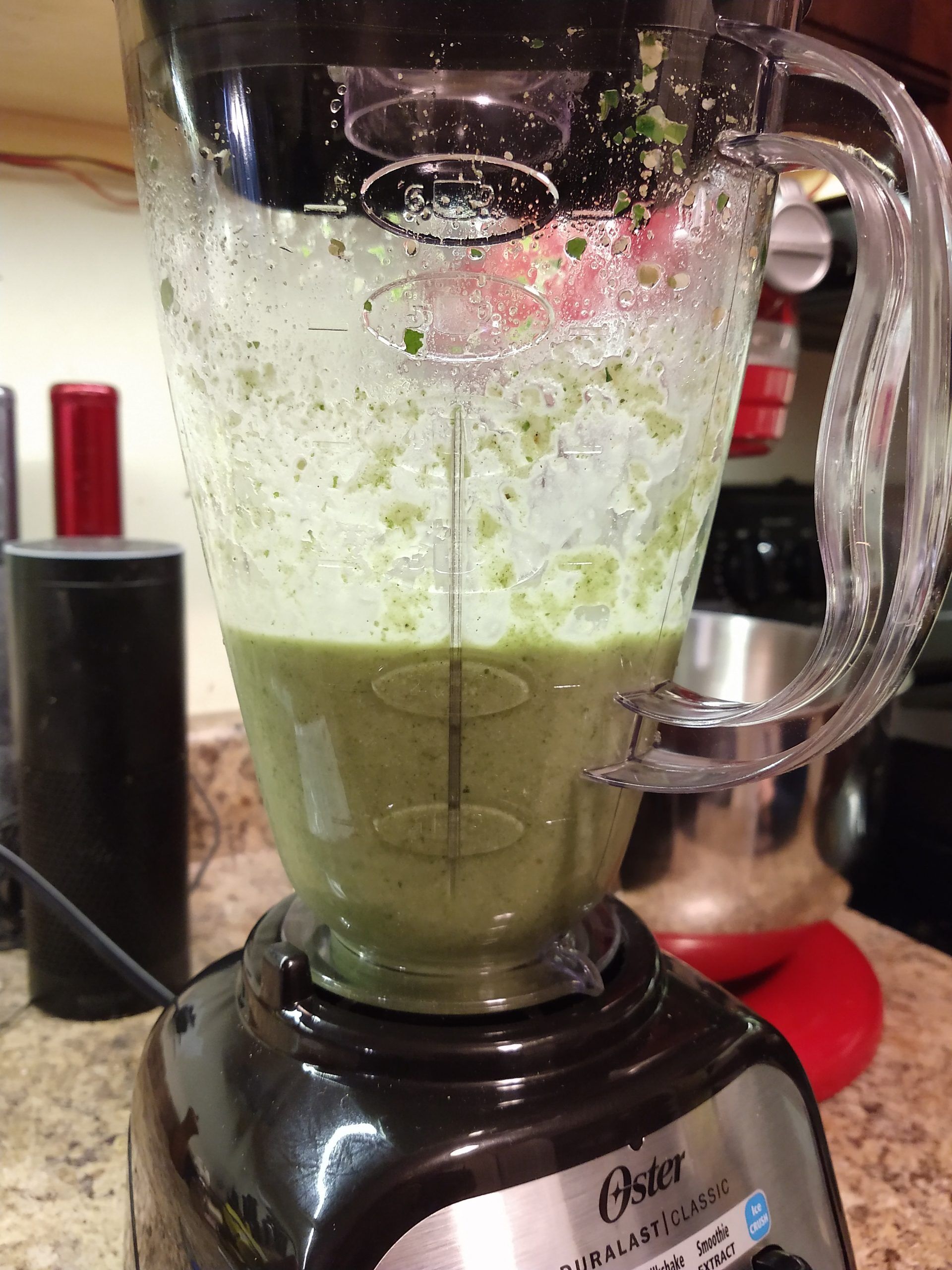 Drawbacks
Although I enjoyed my Frozen Garden experience, as with all of my reviews, I did find a few drawbacks. For starters, since they make "green smoothies," every single smoothie will contain kale and some other leafy greens or herbs. While this isn't a huge issue, it did mean that none of the smoothies were simple, fruity options for kids or picky family members.
Also, I wish that Frozen Garden provided more guidance on substituting water for milk or other liquids. I understand these smoothies are healthy and allergy-friendly. However, I would love to see if you could achieve a slightly sweeter, smoother result by substituting milk for water.
The Frozen Garden FAQs
What is Frozen Garden and what do they provide?

Frozen Garden is a small, independently-owned company that provides smoothies within the United States.

Can I select which smoothies I receive?

As long as you opt for a la carte ordering, you can choose individual flavors of smoothies and pick how frequently you want to receive these items.

Does Frozen Garden require a subscription?

Frozen Garden offers customers the option to place a one-time order or opt for deliveries on a subscription basis.

How much does each package make?

Each individual package blends up one 20 ounce smoothie.

Do I need a specific type of blender for my Frozen Garden Smoothies?

Absolutely not! The company tests their smoothies in a variety of blenders. They make sure that customers can enjoy their product no matter what blender they own.

Are Frozen Garden smoothies organic?

All of Frozen Garden's products are Non-GMO Project Verified, and the company follows the Environmental Working Group's Dirty Dozen™ list to properly source produce. This means that the company sources items on the Dirty Dozen™ list from commercial certified organic farms or local farmers who do not use synthetic pesticides or fertilizers.

How long can I store these smoothies in my freezer?

Frozen Garden says that its smoothies can last in your freezer indefinitely, but they recommend that you blend them within 9-12 months of ordering for best results.

When can I expect my smoothies to arrive after I order?

Since shipping frozen products is a very complicated process, Frozen Garden follows a very specific

shipping schedule

to help guarantee safe delivery. Because of this, they only ship items out on Mondays, Tuesdays, and Wednesdays. This means if you order Thursday-Sunday, your order will not ship out until Monday.

How long do I have to put my smoothies in the freezer once they arrive?

Although Frozen Garden's packaging is meant to last 3 days of shipping, the company recommends that you place your smoothies into the freezer as soon as possible once they arrive.

How do I cancel my subscription with Frozen Garden?

If you opt in for a subscription with Frozen Garden, you can modify or cancel your subscription at any time by visiting the Manage Subscription page. Once there, click View Details on the subscription you want to cancel. Then simply select Cancel Subscription and follow the instructions on the screen.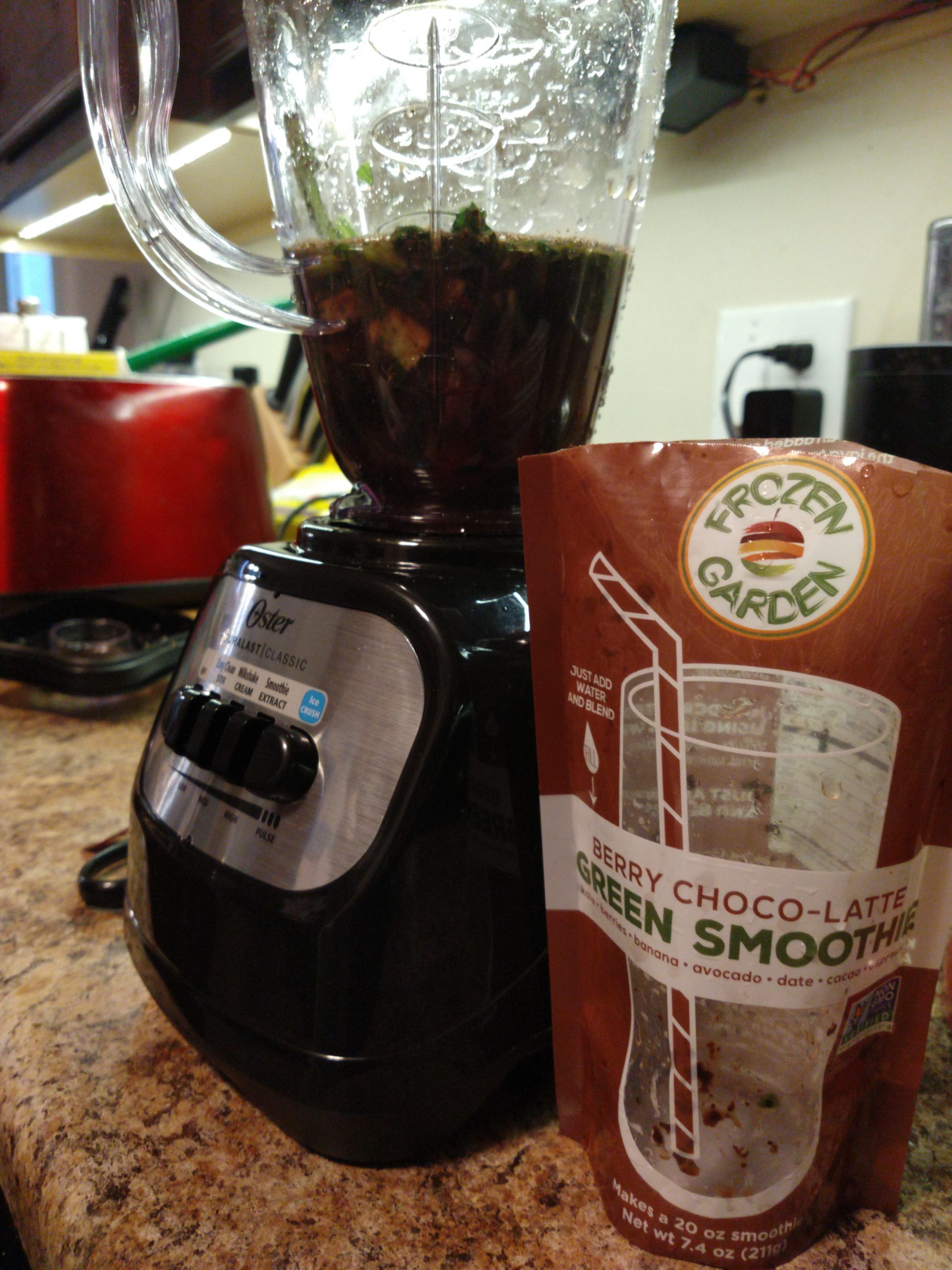 Why Drink Smoothies?
Although smoothies aren't a new concept, they've definitely taken off in popularity in recent years. As people become increasingly conscious about their health, while simultaneously finding themselves busy beyond belief, smoothies provide the perfect combination of nutrition and convenience. What's more, these versatile beverages are portable and modifiable for any dietary preferences.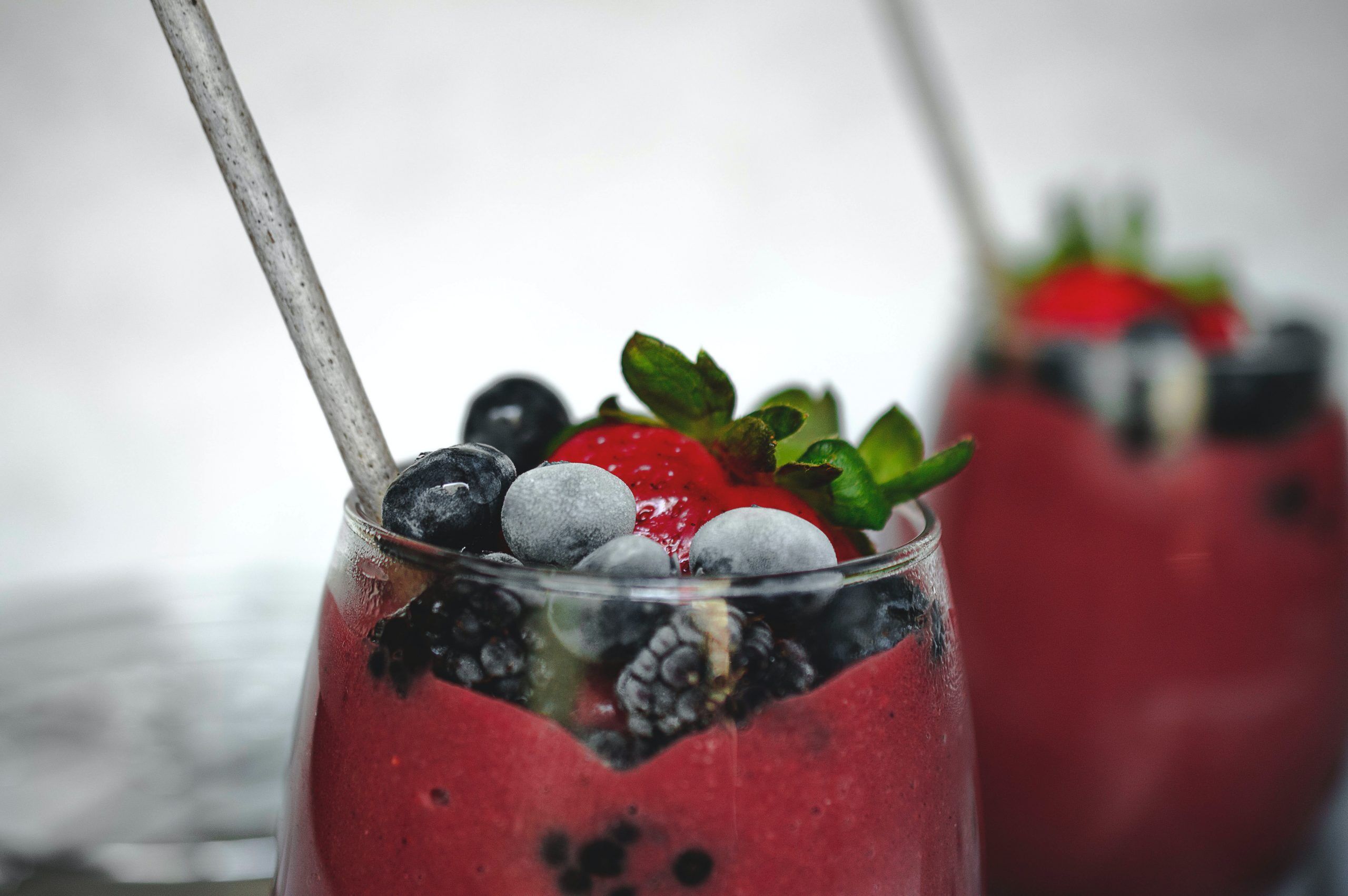 As long as you prepare them with fresh, natural ingredients, smoothies make a great meal supplement for these seven reasons:
Since most smoothies contain water or foods that are rich in water, they can help rehydrate your body.

Studies show that smoothies can

boost your metabolism

, especially if they contain peppers or other spices.

Depending on what ingredients you include, smoothies can come packed with fiber and other minerals that aid in digestion.

Smoothies that contain potassium-rich foods can work as a natural way to lower blood pressure.

When you blend smoothies that include berries, grapes, or sweet potatoes, you provide your body with a boost of antioxidants that can help prevent the common cold and many other illnesses.

When smoothies contain vegetables that contain beta-carotene, they can help reverse the effects of UV rays and keep your skin looking youthful.

You can add coffee or tea into your smoothies to give yourself an energy boost or, inversely, smoothies with cherries work as

a natural source of melatonin

to induce sleep.

People with health conditions like diabetes often avoid smoothies since fruits often contain high amounts of sugar. What's more, most smoothies on grocery shelves includes a lot of filler juices and additives. With smoothies from Frozen Garden, though, you get all natural ingredients like a base of dark leafy greens, healthy omega-3 fats, nutrient-dense superfoods, and a balance of fruits and vegetables. In fact, Frozen Garden stands by their promise of zero added sugar or artificial sweeteners.
Final Thoughts on The Frozen Garden
If you're looking for affordable smoothies you can make at home, consider trying the Frozen Garden. They offer a wide array of green smoothies that can provide nutritional breakfasts or snacks on the go. However, if you want more variety or don't want to bother with blending the smoothie yourself, then you may want to consider some other options for smoothie delivery.