Over the past five years, meal delivery kits have taken the US by storm. In a time when the average American is busier than ever, these kits save people massive amounts of time and energy. Unfortunately, most of these kits only supply you with the ingredients and leave you to do the rest of the work yourself.
But what if you don't have the time to spend slaving over a meal in the kitchen for 30-60 minutes each night?
That's where Freshly comes in! They do all of the prep work, leaving you with a meal that just requires a few minutes of microwaving before consumption. But are you paying a premium for glorified frozen dinners, or is Freshly worth it? We hope to answer that question and more for you with this comprehensive Freshly review.
In fact, this Freshly review will include:
What Freshly Is (and is not)
How Their Plans Work
Detailed Reviews of Two Freshly Meals
Frequently Asked Questions About Freshly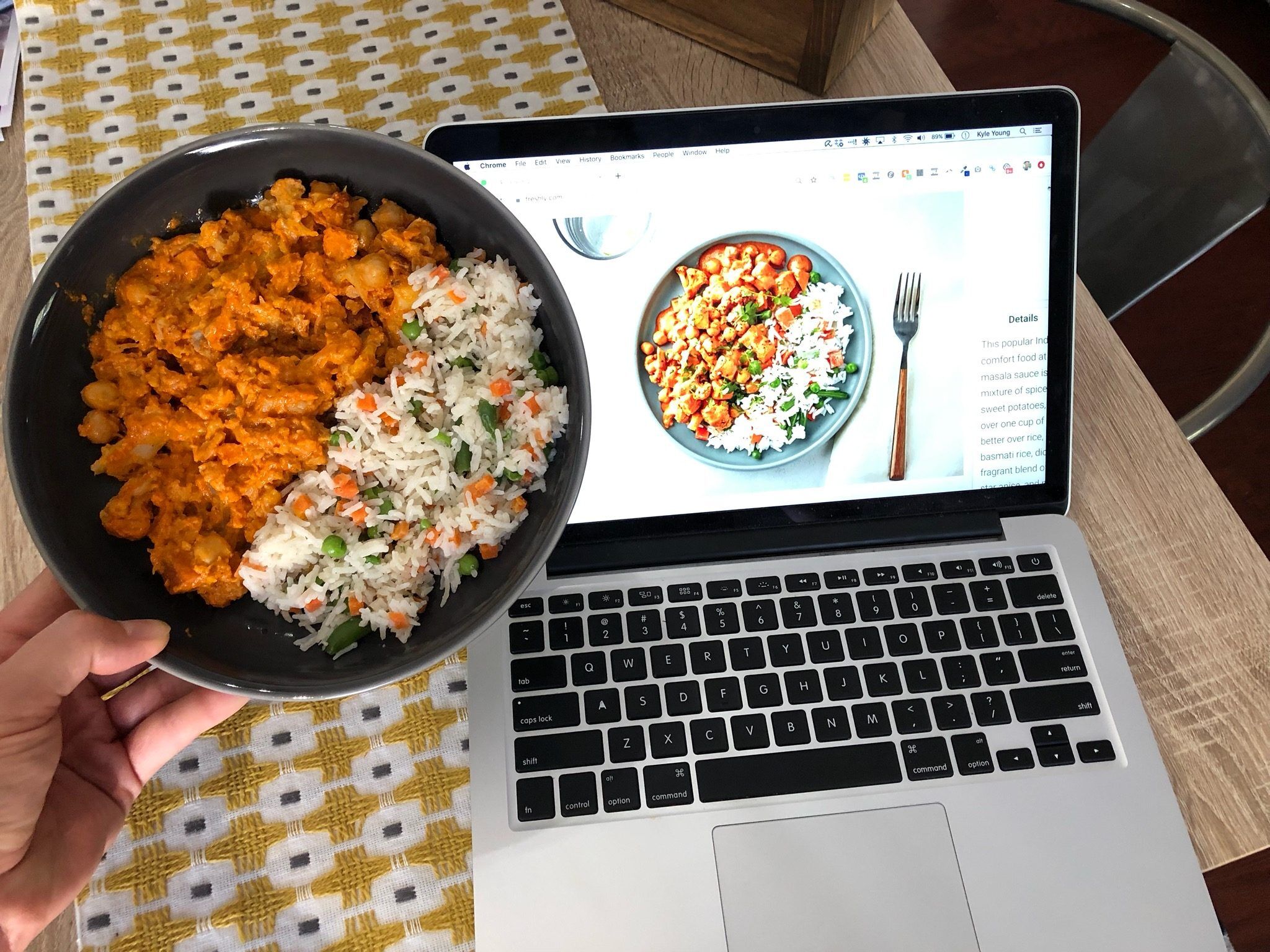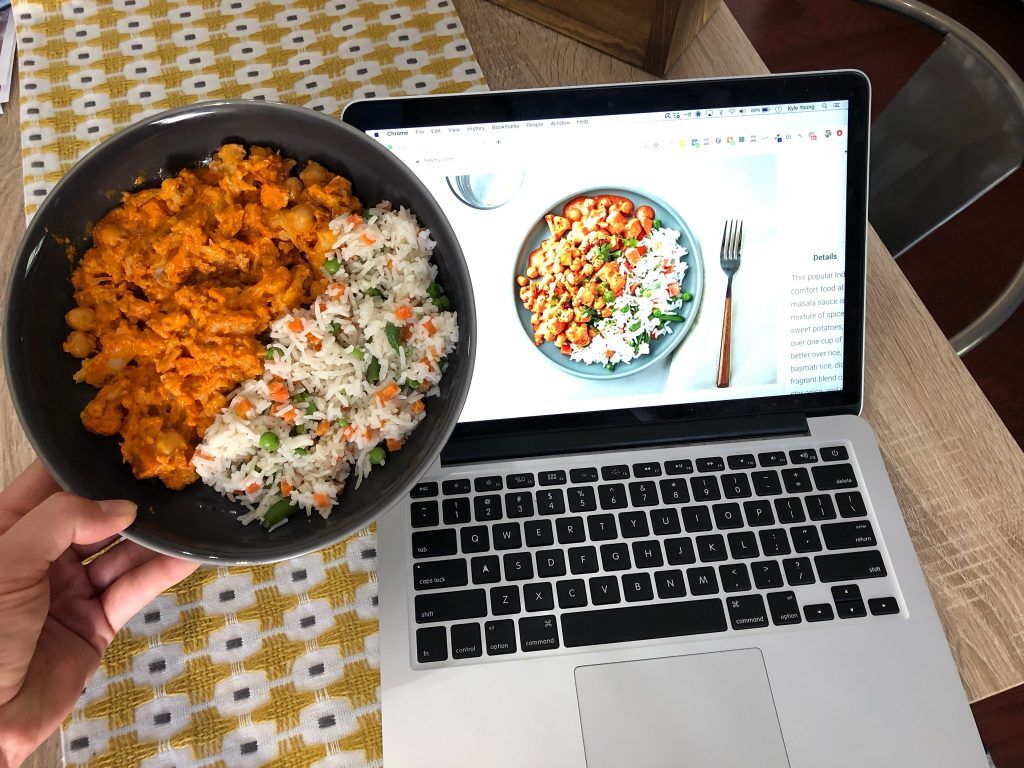 What is Freshly?
New York-based Freshly entered the meal delivery market back in January 2015. The company prides themselves on providing fresh, nutritious dishes that are sourced from high-quality ingredients. Freshly currently provides around 250,000 meals to people in the continental US each month.
What separates them from other options like HelloFresh or EveryPlate is that Freshly promises even healthier meals that are ready to eat within a mere 5 minutes. These carefully-packaged fresh (never frozen) meals arrive at your doorstep each week and remain fresh in the fridge for up to 7 days. Freshly's menu includes a wide variety of gluten-free and additive-free meals that cook in your microwave in approximately 3 minutes. As the company says, "No shopping, no chopping, no cleanup, but also no artificial ingredients, preservatives, or added sugars."
What is Freshly not?
While Freshly technically falls into the market of meal delivery kits, their approach is quite different from many competitors. Freshly is not a service that provides ingredients that you prepare and cook, nor is it anything like the meals in the freezer section of your local grocery store. If you're looking for a meal service that allows you to do the prep work, Freshly isn't the company for you.
Freshly Plans


Freshly's plans provide 4-12 individually packaged meals to you on a weekly basis. The price varies from $8.99 per meal to $12.99 per meal depending on how many you receive per week. Unlike some competitors, all Freshly plans include free shipping, meaning the price you see is the price you pay. They list shipping options for every day of the week on their website, but exact delivery options vary based on your location.
My Personal Freshly Experience
Creating an account with Freshly is a simple process that takes just a few minutes. You'll first enter your delivery zip code to ensure they deliver in your area, then walk through the process of selecting plans, your first meals, and entering your details. Freshly offers payment options via credit card, PayPal, Venmo, or Apple Pay. I found this to be a greater variety than many of the competitors who only accept credit cards.
Although they claim that 7 day delivery is available in some areas, I found that my area only allowed delivery choices of Wednesday-Saturday. Initially, I selected Saturday delivery because I knew I'd be home and so that I could take the meals as lunches during the week. However, disaster soon struck: My Saturday delivery somehow got delayed, meaning the first set of meals I received didn't arrive within the 48 hour safe delivery window.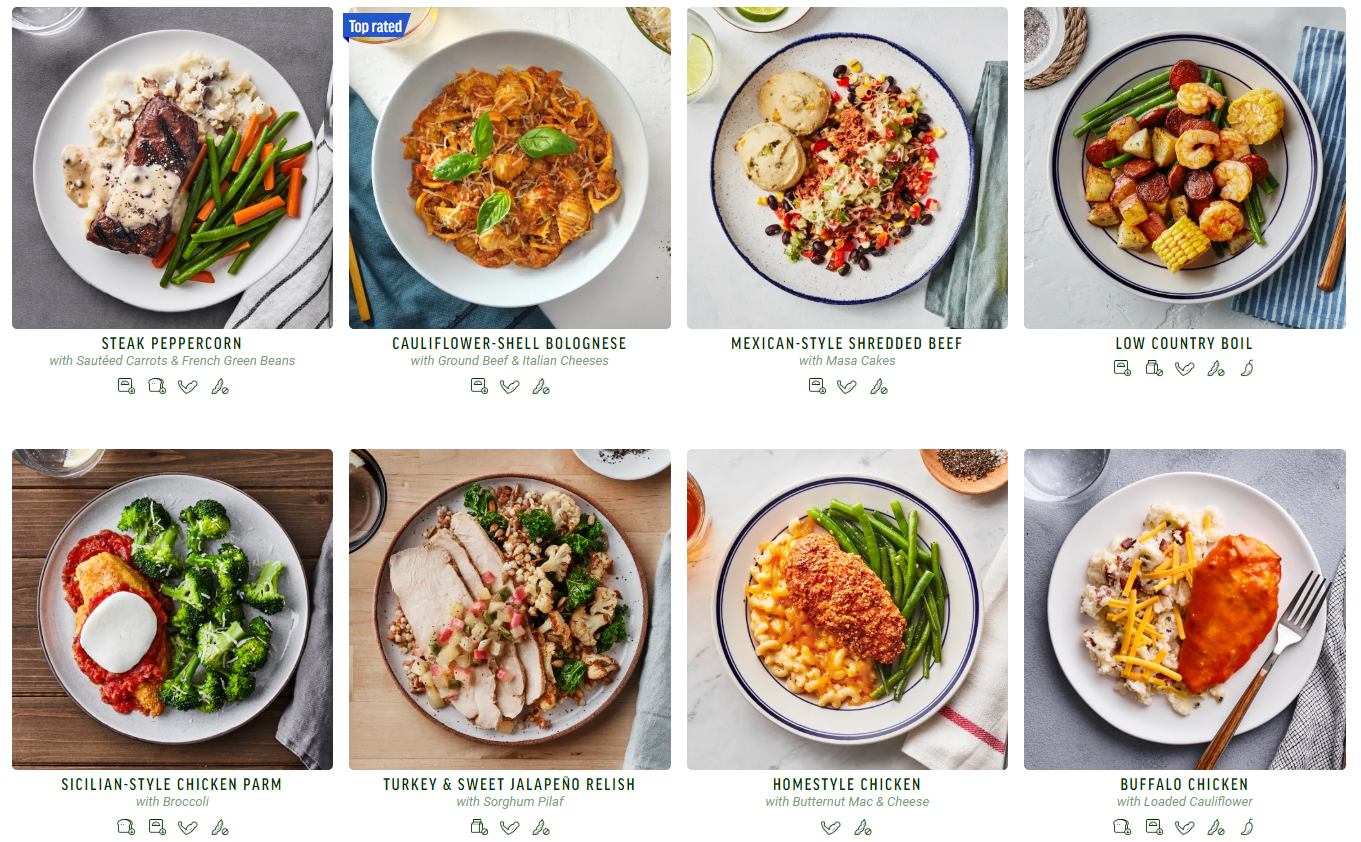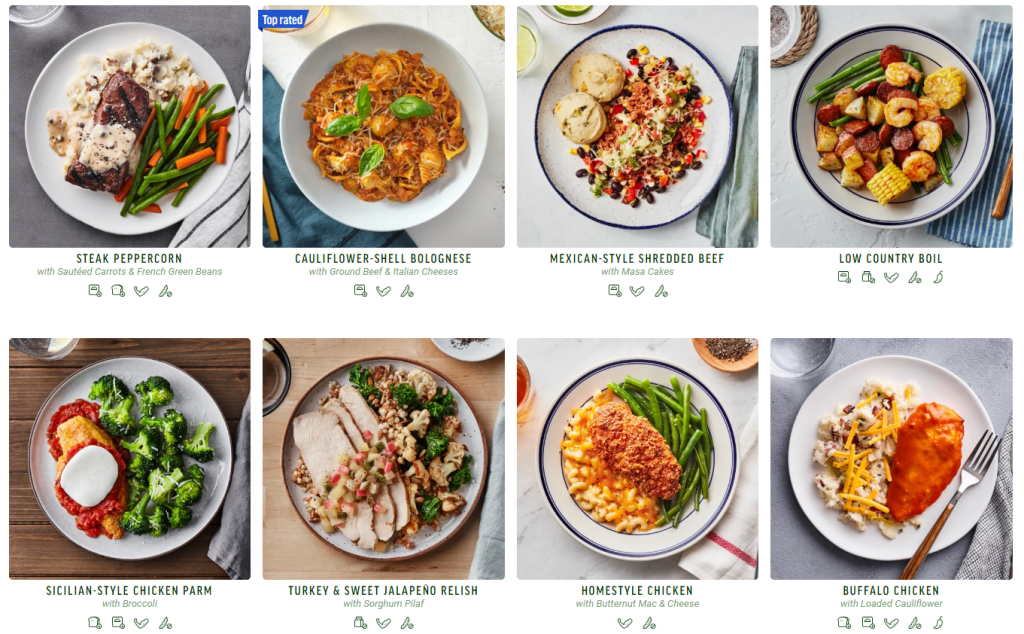 Although I felt like this issue was completely on Freshly (they didn't even ship my box until Friday and it had to travel from Ohio to Tennessee), their customer service really shined during this experience. Using the Freshly app, I started a live chat with a customer service representative. When I explained the issue, the rep quickly accessed my account information, saw that the delivery would not arrive in time, and offered a full refund plus a $40 credit to my account. Because I feared that the delivery issue was in the distance and shipping methods that Freshly uses, the rep also walked me through changing the delivery day from Saturdays to Wednesdays.
My initial delivery that was scheduled for Saturday arrived on Monday, so I had to toss those meals. The ice packs were completely melted, and although the food was cooler than room temperature, I didn't trust it. Thankfully, my next delivery arrived the following Wednesday as promised and in great condition.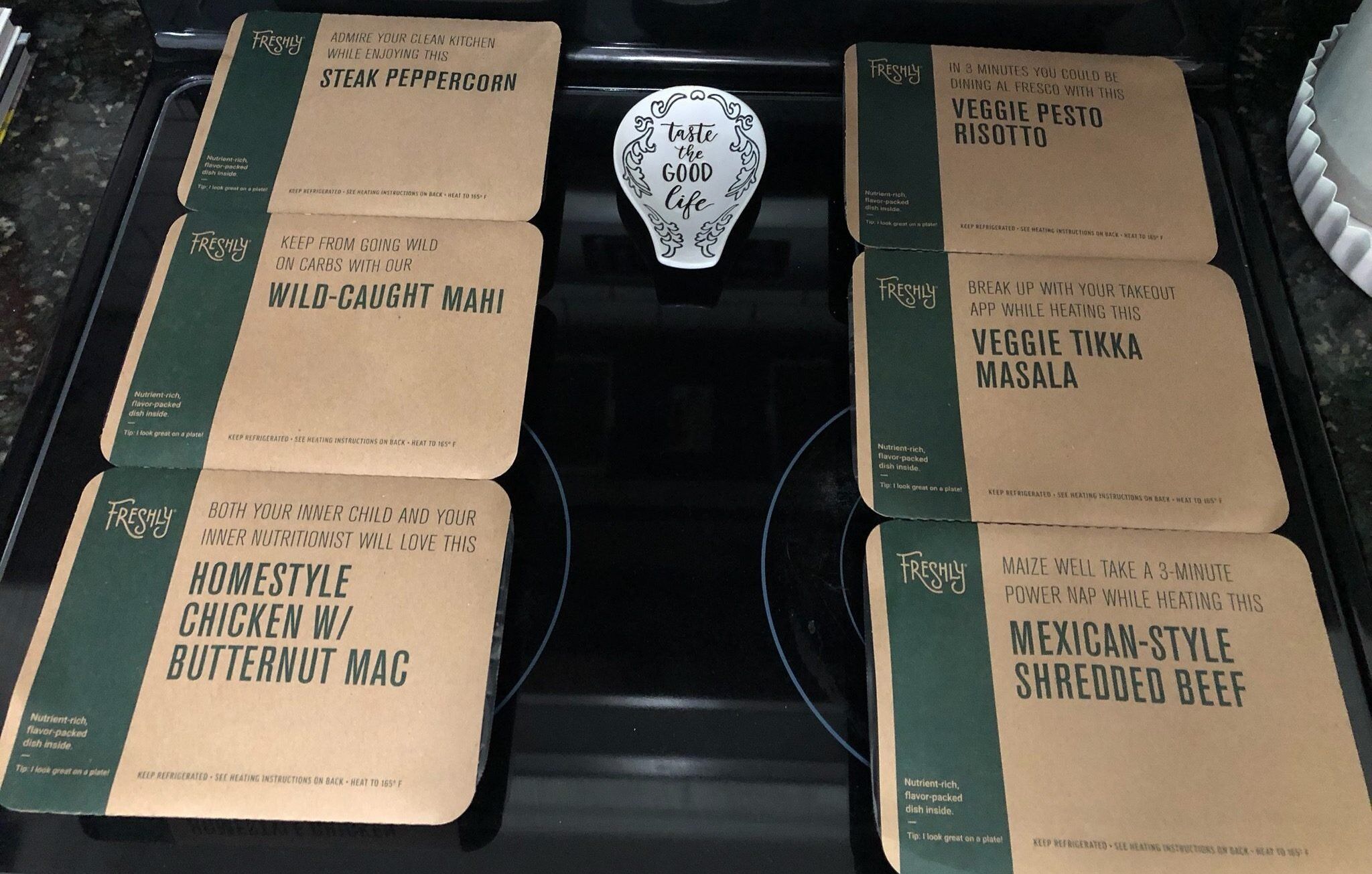 Freshly packages their shipments in similar fashion to the other meal delivery services, minus the fact that each meal is individually packaged within the box. Each meal comes in a plastic tray that's covered with a clear, sealed plastic wrap cover, then packaged inside a cardboard box. Essentially, each meal looks like a frozen dinner, only with fresh ingredients.
The cardboard covers for each meal are labeled and include cooking instructions on the back. On average, Freshly meals require just 3 minutes in the microwave before they're ready to meet your mouth. This makes these meals a great option for healthy lunches or dinners for busy people who lack time or culinary skills. Not to mention all of Freshly's packaging is recyclable, so you can eat with no dishes to clean while also caring for the environment.
Meal #1: Peppercorn Steak with Mashed Potatoes & Green Beans
Pros:
This meal provided a great mix of flavors and items.
The green beans cooked up well.
The steak contained great flavor and wasn't overly cooked.
The potatoes were well flavored and smooth.
Cons:
Because the steak and potatoes were packaged together with no separation, the potatoes ended up saturated in the juices from the steak.
The steak was definitely well-done, which is a bit more than I like.
Meal #2: Chicken Parm with Broccoli
Pros:
This meal provided a great mix of flavors and items.
The broccoli tasted great.
The chicken stayed moist and was breaded well.
Cons:
I really felt like there wasn't enough sauce or cheese, but that could just be my preference.
I felt like they could have included one more item to really finish off the meal.
Frequently Asked Questions About Freshly
What is Freshly?Freshly is a meal delivery service that provides pre-prepared, individually-portioned meals to your doorstep each week.
What makes Freshly unique?Unlike many of the meal delivery kits, Freshly doesn't require prep work and extensive cooking. You just throw the meal in the microwave for 3 minutes, then enjoy!
How many servings will I receive?Each meal you receive from Freshly is an individual, pre-cooked serving. You can choose to receive 4, 6, 9, or 12 individual meals each week.
Can I select my meals?Yes! Freshly allows you to select all of your meals each week. Since they are individual servings, you can even choose to receive more than one of a certain item. Freshly provides nearly 40 options for your weekly meal selection, too!
When does Freshly arrive?Depending on your geographic location, you can receive deliveries any day each week.
What if I'm not home when my Freshly delivery arrives?Freshly packs each box so that your food will remain fresh for up to 12 hours after arrival.
What does a Freshly subscription cost?Freshly plans range from $50-$110/week, depending on how many meals you choose to receive. All plans include free shipping.
What if I don't want a delivery on a certain week?Don't want meals one week? No problem! With Freshly, you can easily skip a week by logging into your online account or through their app.
What options does Freshly offer for specific dietary needs?Through their wide variety of weekly options, Freshly provides meals that cater to a variety of dietary needs and preferences. On average, their weekly lineups include: 20 meals under 500 calories, 8-10 dairy-free meals, 4 Paleo meals, and 4 Vegetarian options.
Does Freshly use organic products?Although Freshly uses all fresh ingredients, they do not claim that all items are certified organic.
What if I want to cancel my Freshly subscription?Freshly makes changing your plan or cancelling at any time fairly easy. Under the "deliveries" section, you can scroll to any week and select "change subscription settings." Here you can change the number of meals or simply cancel your plan altogether.
Final Verdict on Freshly
Overall, I felt that the meals you receive from Freshly satisfy your hunger and provide great flavors for you to enjoy. I fully feel like this subscription plan is a great option for single people or busy couples who don't always have time to cook. This subscription is also a great choice for someone who wants to pack healthy meals for work but isn't sure where to start.
Although I have encountered some problems along the way with my delivery, I felt like their customer support team quickly worked to find a solution and offer ways to correct the issue. I also found their website and smartphone app easy to navigate and use.
While I wouldn't recommend this for an entire family looking for dinner options, I do think it's an especially great choice for younger adults or older people with an empty nest. I haven't fully decided if I will keep my subscription going, but the meals did make my coworkers jealous, so that might be worth the cost!